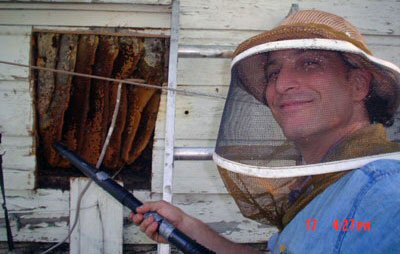 There's a good feeling to be had when a client calls me after 6-7 years of accepting the keys to their website.
My business model doesn't tie a person to me. Unless a client asks for ongoing service, I arrange things for a one time fee, build the site and hand them the keys. Monthly fees going forward this way are as low as $7 per month on my smallest server package.
Mark Sanders of Nature King Pest Management, Inc. in Dallas, TX called me last week for help with incorporating Search Engine Optimization (SEO) into his site. He had 60 some pages and has been out here for years but the search engine rules have changed since I first built his place.
I am moving him into a Word Press set up like this one that has special modules for SEO that will continue working once I finish.
There is a YouTube video added in below that I made from some raw video found on his server while I was working. This video will help bring more traffic to his site and show people a little of what to expect when they call him for bee removal.
The video itself is the kind of value-added-service that happens many times once I start work for a person. It's not in the quote but my creative muse can be a nag when a good idea appears like this and my client comes out ahead.
SEO is needed for someone in a trade with several 100 competitors in the same city. Many large companies pay for top placement on search engine pages. That is something to remember too. The top few entries on a search engine aren't always the best choices. Often, they simply represent the companies with enough money to pay for the spot.
Many entries you find while looking for a business or service online are computer generated websites that simply uploaded a phone book. A person can get frustrated clicking on one link after another that simply lists a name and phone number. My goal is to have enough natural content on your pages as possible with title and keywords coordinated to please the search engines.
When all goes well, your website rates higher than the faux ones created by computers and the amateur ones that people just publish and expect the search engines to find on their own.