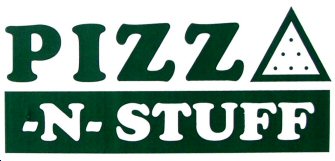 My favorite pizza place in town, Pizza-N-Stuff, just came online with their full menu this past week. I think having their menu online is going to boost delivery orders and the search engines already list them as #1 for the terms 'calzone duncan'.
… offering Dine In, Carry Out & Delivery of Pizza, Subs, Spaghetti, Salad, Ravioli, Lasagna, Hot Wings, Cinnamon Bread, Cheese Bread, Calzone, & more with All You Can Eat Buffet for only $4.99, twice per day, every day!
Use this link to visit their website and have lunch delivered today.
Their new site is another example of how versatile WordPress can be. They have all the power, potential and features of this place, ready to turn on as their plans unfold.